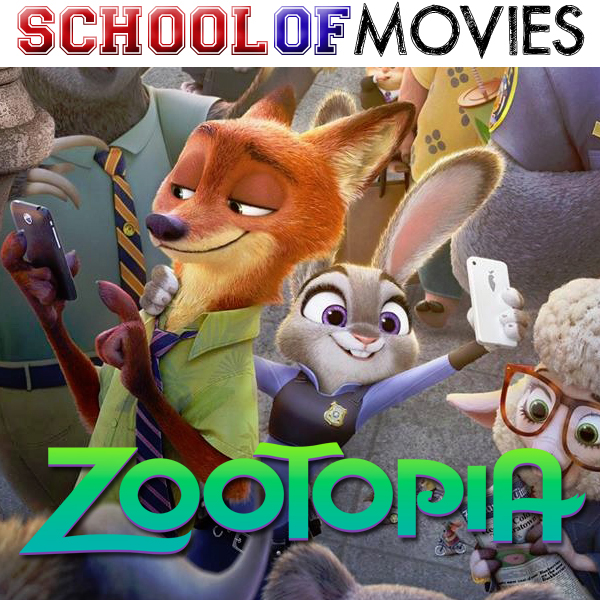 [School of Movies 2016]
We're back talking about Disney and we've jumped from their 21st animated classic all the way to the 55th.
Dan was not available this time round but when we reach this movie in our list of films we're going through naturally anyway we can get his take on it for an epilogue. 
This was a movie that kind of came out of nowhere and delighted pretty much everyone by having a lot more going on below the surface than your average animated animal adventure. At the very least it's a major new find for the furry community as our guests Lorin Grieve from A Year of Steam and Matt Wardle and Laureta Sela of New Century can attest. As well as this there is a multi-layered and infinitely applicable series of social commentaries on everyday prejudices. This downright demanded discussion so we pulled out all the stops to deliver you a packed two hour show. 
Folks on the patreon at the $5 per month support level can, this week, get their paws on an additional 90 minutes of rambling tangents which also took place during recording and while fascinating in places, strayed far from the movie itself. If you love these shows there are far worse things you could do with five bucks every thirty days which DON'T get you access to exclusive content. 
Guests: