Episodes
Tuesday Jan 19, 2016
Tuesday Jan 19, 2016
[School of Movies 2016]
To get a really good meta conversation going wherein we still managed to focus on the movie for what it was rather than what we wanted it to be we recruited Bob "Moviebob" Chipman.

Maybe the most anticipated follow-up since Star Wars and maybe the least wanted reboot, New Ghostbusters had some enormous boots to fill and an immense amount of people to prove itself to.

Considering one of the possibilities mooted since 1989 and the deflating balloon that was Ghostbusters 2 was Adam Sandler and his wretched cronies squeezing into the overalls to bust ghosts with all the enthusiasm and respect for the source material that they brought to Pixels this movie could have been far, FAR worse!
Guests:
Bob Chipman of Geek.com
Sunday Jan 13, 2013
Sunday Jan 13, 2013
[Digital Gonzo 2013]
This week we're back busting ghosts and investigating paranormal disturbances of all kinds. The majority of the show is spent discussing Ghostbusters II, the 1989 sequel that despite studio pressure, editing strife, shifting release dates, unhappy cast and crew, lukewarm reception and relative obscurity still manages to not be a terrible follow-up to one of the greatest comedies of all time.
Also up for debate are The Real Ghostbusters, Extreme Ghostbusters, the 2009 video game and the prospects in store for a possible Ghostbusters III. 
Guests:
Neil Taylor of TheKidDogg
Matt Ramsey of GamerDork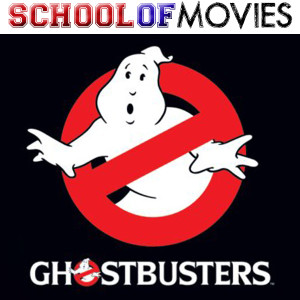 Saturday Jan 12, 2013
Saturday Jan 12, 2013
[Digital Gonzo 2013]
Welcome to the movie that started it all… for me anyway. Ghostbusters was the first trip to the cinema for me, aged four. In effect, considering our twelve inch, wooden, push-button telly, it was the first experience that made me understand what a film could be. And what a way to start a lifetime of being besotted with this medium. It has everything a young lad could want; eye-popping effects, hilarious dialogue from a really tight script, mythology and science hinting at a wider world and believable, lovable heroes facing off against a dark god in the center of New York.
We clean up the town, taking you guys from creepy Columbia logo through to Slimer's final charge, along the way we talk about balancing comedy with horror, abandoned concepts and casting choices, the secrets of the special effects, the theoretical science of busting ghosts and for one loopy tangent… The Shining.
Next week we're talking Ghostbusters II, The Real Ghostbusters, Extreme Ghostbusters, the 2009 Ghostbusters video game and the prospect of Ghostbusters III. This ended up being in the top three most quotable movies reviewed by Gonzo, up there with Aliens and Predator. We came, we saw, we kicked it-
Guests:
Joshua Garrity of Cane and Rinse
Neil Taylor of TheKidDogg
Gary Blower of GameBurst
Matt Ramsey of GamerDork